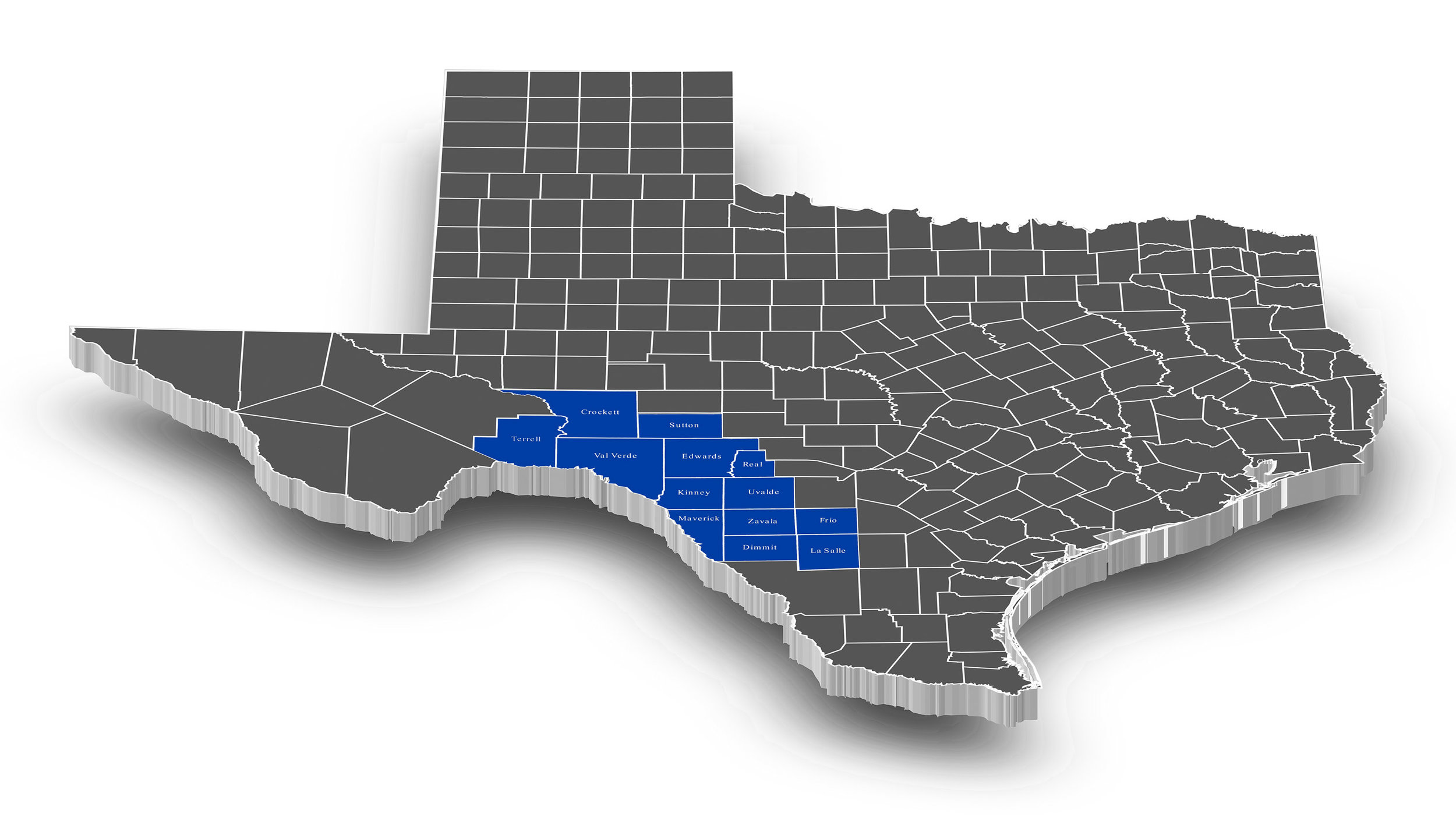 Serving residents of Crockett, Terrell, Val Verde, Sutton, Edwards, Real, Kinney, Uvalde, Maverick, Zavala, Dimmit, Frio and La Salle counties.
Eligibility

Immediate Family Member of an Existing BFCU Member
Reside, Work, Worship or Attend School in the Qualifying 13 Counties
Qualifying Counties: Crockett, Dimmit, Edwards, Frio, Kinney, LaSalle, Maverick, Real, Sutton, Terrell, Uvalde, Val Verde & Zavala
Valid Picture ID and Social Security Card 


To become a member of Border FCU, you must first qualify for membership. If you meet our eligibility requirements, you then can join our credit union family. Please bring your valid driver's license, US Passport, or other government issued ID along with your social security card and the required minimum $25.00 to open your membership and share account.

IMPORTANT: If the address on your driver's license is not your current PHYSICAL address, such as a PO Box or your previous address, you must bring proof of residence that has your name and current physical address on it or acquire an updated driver's license or ID from DPS.

Acceptable Forms of Proof of Residence

Utility Bill
Lease Agreement from Renters
Employment Contract/Payroll Verification
Military Orders
USA Patriot Act
The USA Patriot Act of 2001 requires financial institutions to obtain information for identity verification purposes.
If you're eligible for membership and live out of town, you may request the membership opening materials to be sent to you by mail or e-mail. Please be aware that you're membership will not be opened until we receive the required minimum $25.00 and all completed documents.
Share Account (Savings)
A share account is a savings account required for membership. A member must open a savings account with a minimum deposit of $25.00 in order to take advantage of all the convenient and great products and services Border FCU has to offer. A minimum average balance of $500.00 in your savings account is required to obtain the disclosed annual percentage yield.